In Portuguese, there's the saying "Mostrar com quantos paus se faz uma canoa" that literally translates to English as "Show someone how many sticks it takes to build a canoe." It means that one should show someone how something is really done, like in a chain process.
Kids hear this from their parents and grandparents from when they're really young in Brazil, but there is no simple answer to that. There are canoes made by Brazilian indians and 16th century European explorers (bandeirantes) made with just one big timber log that was carved and shaped until it became a canoe.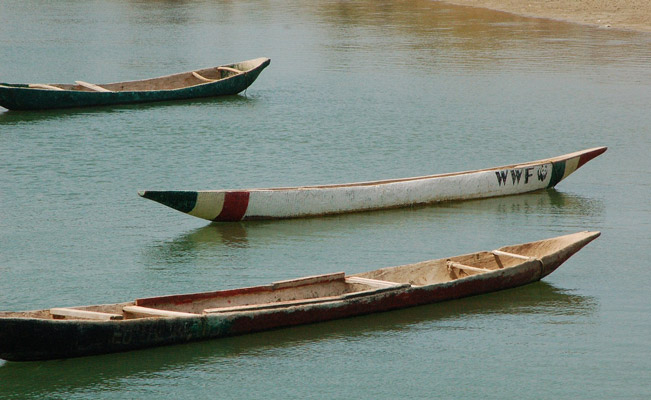 Then there are the ones made with several wooden boards over a structure or even the ones, like the eskimo canoes, made from whale bones covered with seal skin.

This shows us that there isn't just one answer to the initial question of how many sticks does it take to build a canoe. With that in mind, there isn't just one option to move bulk solids around.
Mores, the difference between the canoe making processes circles back to the main point of this post – how to improve the efficiency of the supply chain process dealing with bulk transportation of bulk solids.
The Supply Chain
What is a supply chain?
Two or more parties linked by a flow of resources – typically material, information, and money – that ultimately fulfill a customer request. The primary purpose of a supply chain is to satisfy customer needs to generate revenue from this action. (Source: EDX course "CTL.SC1x -Supply Chain & Logistics Fundamentals" by Dr. Chris Caplice – MIT)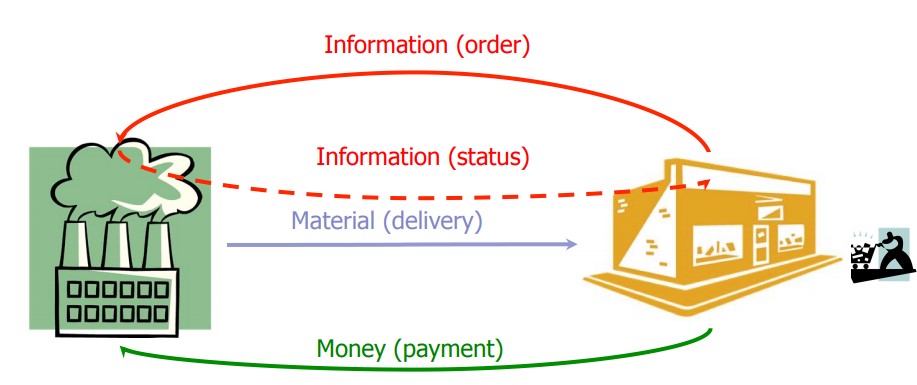 As in all exchange relationships, the supply chains tries to maximize the total value generated = [What customer pays] – [Total effort expended to fulfill]
Define X's logistics supply chain.
a) Logistics involves "managing the flow of items, information, cash and ideas through coordinated supply chain processes and through the strategic addition of place, period and pattern values." (MIT Center for Transportation & Logistics)
b) The supply chain deals with materials management, information, and financial flows in a network consisting of suppliers, manufacturers, distributors, and customers. (Stanford Supply Chain Forum)
This proves that a supply chain is much greater than just logistics.
Therefore, to improve a supply chain's efficiency, there's a great number of unknowns to deal with. One way to start the enhancements is to reduce the number of steps in the entire supply chain process. There is an important line of thinking in supply chain management that says (with great wisdom, by the way) that the "Holy Grail for supply chain planning is to have accurate forecasts." The less alternatives and unknowns included, the easier it'll be to forecast.
How many steps are needed for a good bulk solids logistics chain process?
Efficient bulk handling is the key to success in carrying bulk solids.
Originally, for many years, before the bulk bags or the container liner bags, bulk solids' transportation included these steps:
From primary storage (silo, pile, etc.) to tank / dump truck or tank car,
Transportation by truck or train to harbor storage facility,
Unload and store to wait for vessel,
Transfer to vessel,
Transport by vessel to port of destination,
Transfer to storage facility at port of destination,
Transfer to tank / dump trucks,
Transport by truck or train to end-user,
Unload at end-user's storage facility.
After the advent of the bulk or big bags, the steps changed to:
From primary storage (silo, pile, etc.) to big bulk bags,
Transfer bulk bags on a conveyor (belt, chain, etc.) or fork truck to the container loading site,
Palletize bulk bags,
Load big bags into maritime container,
Transport the container to a harbor and transfer to vessel,
Transport by vessel to the port of destination,
Transfer container to trucks,
Transport container to end-user,
Unload or transfer big bags to an intermediary storage room,
Move them on a belt/chain conveyor or fork truck at the unloading facility,
Unload or transfer from big bags to end-user's storage facility (silo, pile, etc.).
Although the number of steps increased, the flexibility of the process increased, as well.
When the container liner bag started to be used to transport bulk solids, the transport process became a simpler and more concise process, as shown below:
Load bulk solids directly from (silo, pile, etc.) into sea containers,
Transport to the harbor and transfer the containers to vessel,
Transport by vessel to the port of destination,
Transfer the container to trucks,
Transport to end-user,
Unload or transfer to end-user's storage facility.
More than becoming simpler, the total operation time decreased dramatically from around 4 days to around load and unload with big bags to a maximum of about 2.5 hours with container liner bags.
The list of operations above could still be smaller with Tilt-Less container liner bags, which could also provide intermediary storage for field operations for cement, calcium carbonate, and other products that need to have end-user field storage. The products could be unloaded, as needed, during the usage process. The last transfer is eliminated and adds a lower storage cost for the customer.
Bulk bags need 5-process operation steps for the bulk load to make it to the vessel that will transport the merchandise to its destination. Meanwhile, any container liner bag only requires 3.
On the delivery side, the bulk bags require 5 operation steps compared to only 3 for regular container liner bags or just 2 for the Tilt-Less container liner bag.
Tilt-less Liner Bags:
LESS STEPS = MORE PREDICTABILITY = MORE ACCURACY = LOWER COSTS
With less steps and, consequently, more predictability that leads to more accuracy, which ends in a more efficient supply chain. There are costs reduction when there are less process steps and there's more predictability. It leads to an efficient, lower-cost supply chain for bulk solids.
Regular standard container liner bags, tube film liners, and Tilt-Less liners are a great solution to positively impact the cost-reduction in logistics for bulk solids. Tilt-Less liners are state-of-the-art container liner bags developed and are suitable for many different processes and situations.