Every time someone needs to ship merchandise and uses some sort of package to protect it, the bulk packaging is expected to resist the whole trip from the source until it reaches final use. It starts when the package is filled with the product, up to when it is unloaded at the end, and after the packaging is no longer needed and discarded.
The biggest problem is that a package is normally made with lightweight materials that are also resistant.
Three hundred years ago, packages to carry large amounts of merchandise, like most bulk solids (i.e.: seeds, sugar, salt, coffee, flour, lime, cement, etc. were mostly made out of cotton twine. Then, in the 19th century, the sacks were made out of jute or cotton fabrics. Both are recyclable materials; hence, some were reutilized and others were recycled clothing for very poor people, from gowns to dresses, shirts, skirts, toys, shades, etc.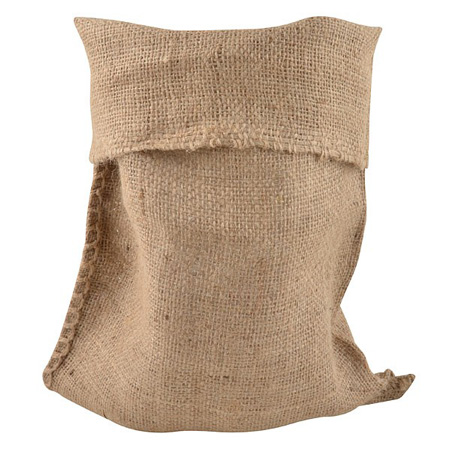 Nowadays, there are still some specialty coffee bean exporters, organic or artisanal potato growers, and tubercle producers that use jute or twine sacks, but it is becoming less and less common.
The biggest advantage with this kind of packaging was the mechanical resistance – impact, wear or tear resistance. Even though they had a weakness (the sewn stitches) it was uncommon to lose a lot of merchandise with this sort of packaging.
As time passed by, transportation for bulk solids increased and new transporting methods emerged that required new packaging solutions. Methods like carrying the bulk solids loose on the ship hold to new packaging technologies such as paper sacks, raffia sacks, bulk bags, and container bulk liners needed stronger materials to withstand long trips, careless manipulation, quick loading and unloading.
How has this problem been addressed in recent history?
Most of the newer bulk packaging technologies used plastic woven raffia and then moved to laminated plastic woven raffia. Then, to improve impact, wear and tear resistance, the multi-layer bulk liner bags came along.
A package must resist all forces and hazards to which it is subjected – from loading to unloading the bulk solids, to avoiding spills, cross-contamination (from inside-out or from outside-in), and block moisture. A package's moisture barrier can diminish and affect the quality of the bulk solids carried inside to where the product could be completely ruined.
If the package doesn't resist the wear from friction during the trip, then the material can be exposed, spilled or contaminated. If it doesn't resist the impact of the bulk solids while the package is filled, then the container bulk liner can be torn and expose the products inside, too.
A poorly reinforced container bulk liner can also tear near the anchoring points.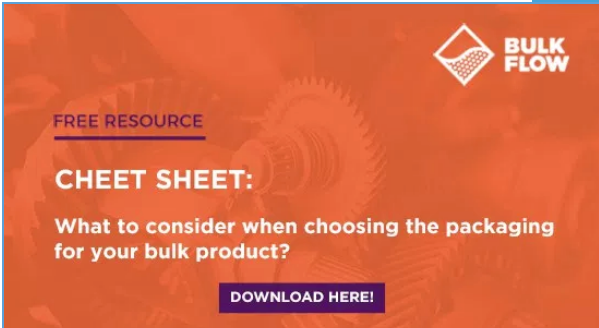 Bulk-Flow presents several different solutions focused on the container bulk liner's resistance.
Strength produces safety!
The Bulk-Flow MULTI-LAYER bulk liners are much stronger than the mono-layer liners.
The liners are made with co-extruded film formulated to yield the highest strength and puncture resistance of any liner on the market. It makes the packaging a lot tougher and safer.
Multiple layers make liners stronger and a lot more flexible. While we have multiple film layers for some multi-layer models only, we also offer liners that are film liners protected externally with woven fabrics. These improve the liner's wear capacity while offering a high-grade humidity barrier.
Our film liners create a humidity barrier can be stretched up to 880 percent before breaking. This shows a high resilience or capacity to resist tearing. This impressive elongation capability of the film liner provides a significant advantage over only woven fabrics liners that can only stretch 15 to 30 percent before tearing.
Film liners feature a seamless and tubular construction, and provide a much better humidity barrier. The lack of seams eliminates the chance for humidity to enter the liner and come in contact with the product. Also, it greatly reduces the chance for contamination, as well as the possibility for leakage, because there aren't loose threads. Plus, our liners are made with virgin resin materials which ensures additional protection.
Product protection
Bulk-Flow's proprietary formulation for the HDPE film liners already minimizes water vapor transmission to protect the liners' contents from moisture damage. With this technology and the use of multiple layers, Bulk-Flow offers much better solutions than the average bulk packaging liners currently available in the market. In fact, our HDPE film liners are six to eight times more impermeable than woven liners and three to four times more impermeable than other film liner designs.
Cost-Effectiveness
Bulk-Flow's R&D team constantly checks in with industry experts and leaders on new additives or formulations that can improve our film's structure. We offer our customers an overall reduced cost on packaging with a proprietary flooring system that eliminates the need for a fifth steel bar in the liner's floor, in a stronger and more reliable bulk liner.
Subscribe to this blog to be notified when we publish Part 2 of this post – "Packaging recycling: The high cost of low price Woven liners"