The European Union Faced an Unsustainable Road Transport Problem
At the beginning of the 1990's, as trade grew, the European roads started to collapse and hundreds of thousand of tons of CO2, and Sulphur where dumped into the atmosphere contributing to the greenhouse effect.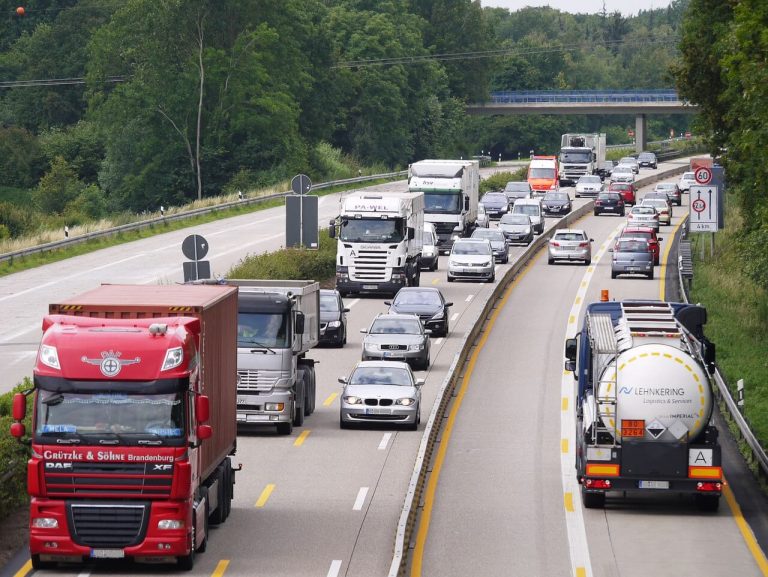 Social problems have also emerged since then as the race to lower transport costs compromises drivers conditions and livelihoods. Many public transportation companies have fired local drivers and opened firms in countries where social costs and salaries are very low. European Union (EU) regulations allow transportation companies to carry passengers from one country to another within the EU without restrictions.
This situation has brought about social dumping and other non-ethical behaviors.
Therefore, the EU addressed the problem and began promoting the change to intermodal transport by rail, barge or short-sea. Therefore, special equipment was designed, such as the 30′ and the 45′ intermodal containers.
Common Problems Encountered When Loading Bulk Solids
Caking, bridging and ratholing are common problems encountered when working with hard-to-flow bulk solids or with hygroscopic products that have been in contact with humidity.
These problems can modify logistics and handling processes making them more complicated and less cost-effective.
Caking: interparticle force in some bulk solids increase in strength if they are stored for a long time under compressive stress in a silo or a bulk container. This effect is called time consolidation or caking. Caking can make unloading difficult or completely impede it.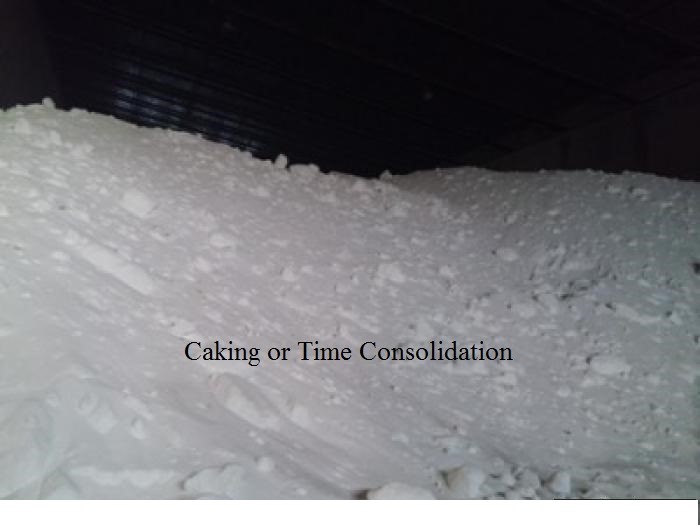 Bridging: effect produced by the bulk solid after particles have been dissolved by moisture at the contact points. This effect is very common in hygroscopic solids (i.e.: cement).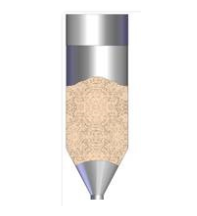 Ratholing: emptying material only in the center of a hopper or silo, leaving behind circumferential material. This can be caused by the effect of repose, time and/or humidity, but also by an inadequate unloading procedure using pneumatic air flow.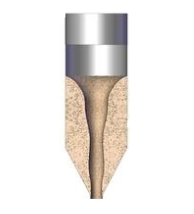 In short, there are many bulk solids that are extremely difficult to handle and impossible to unload with a container liner. Therefore, they are transported in more expensive silo trucks, that contribute to global warming and clog European roads.
Broadening the Horizon for Intermodal Transport to High Volume Hard-to-Flow Bulk Solids
What Bulk Solids are We Talking About?
High volume, hard-to-flow, cohesive bulk solids such as aluminum oxide, bentonite, cement, kaolin, corn flour, starch, gypsum, iron oxide, lime, manganese oxide, melamine, milk powder, PVC emulsion, potash, soda ash, titanium dioxide, semolina, and many others represent millions of tons of bulk solids transported by silo trucks or even dump trucks within the EU.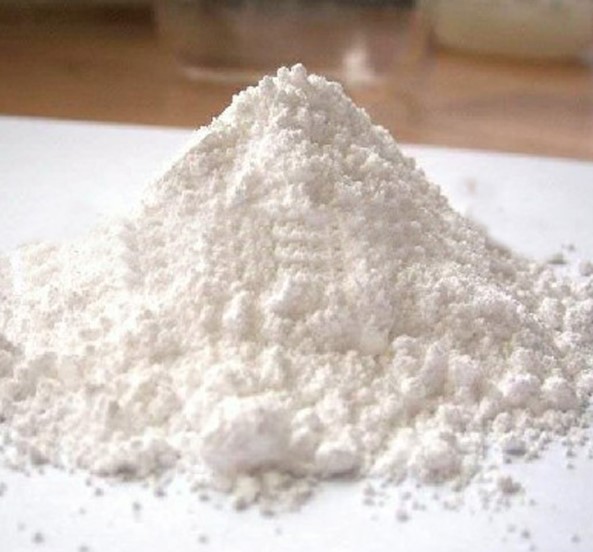 The possible transformation from road to intermodal transport logistic processes via 30′ intermodal containers represents a huge opportunity to reduce CO2 emissions, road transit and improve transport protocols.
Hence, developing a container liner that is able to unload these products and adapt to 30′ intermodal containers seems to be a good idea.
The Intermodal 30′ Container: Intermodal and Short-Sea Shipping
Thirty feet intermodal containers were designed for bulk transports (54 m3 capacity) as they have top hatches, a discharge flap, and are pallet wide (21-euro pallet capacity) for palletized goods.
The containers were designed to fit in 60′ rail wagons – very common in rail transport in Europe. Short-sea shipping companies also accept these containers.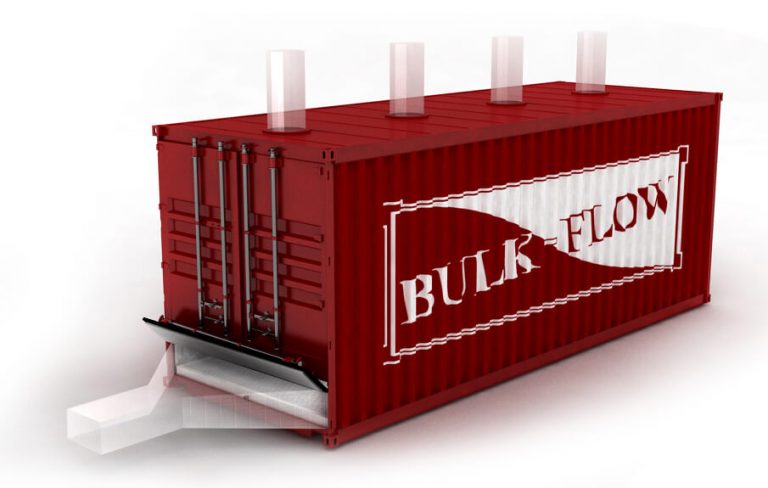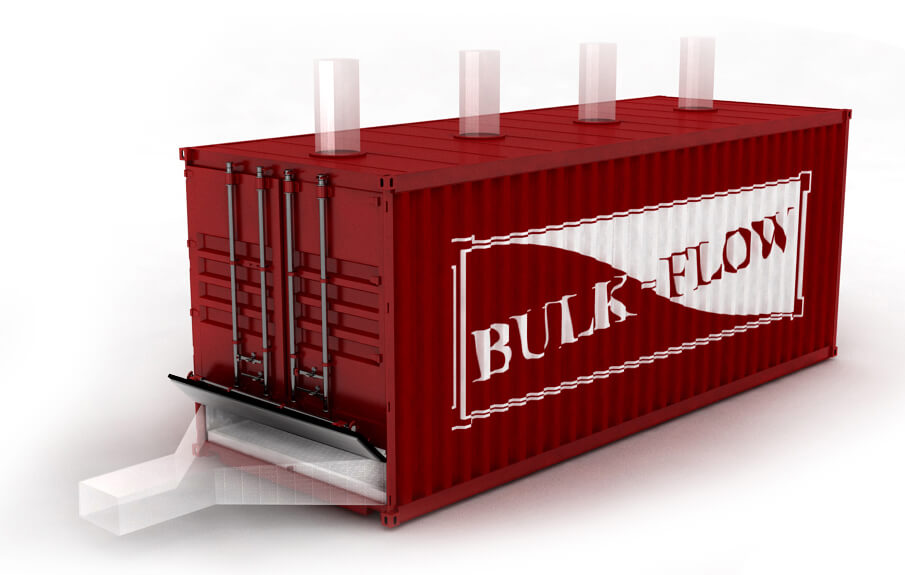 Different logistics operators that use the 30′ intermodal container have grown in past years by combining bulk and palletized transport based on the intermodal rail. A wide infrastructure of rail connections between Germany, the Benelux, Poland, Italy and Scandinavia has been set up and many private companies addressed rail intermodal transport many years ago. This rail network is towards Eastern Europe. The exceptions, for the time being, are France, the Iberian Peninsula and the Russian Federation. In France, private rail companies were created in the past few years. The problem in the Iberian Peninsula and the Russian Federation are the different rail gauges: 1,688 mm in the Iberian Peninsula, 1,520 mm in the Russian Federation and 1,435 mm in the rest of Europe. This means that crossing borders becomes more expensive due to the need to change wheel sets or directly transfer merchandise from one train to another.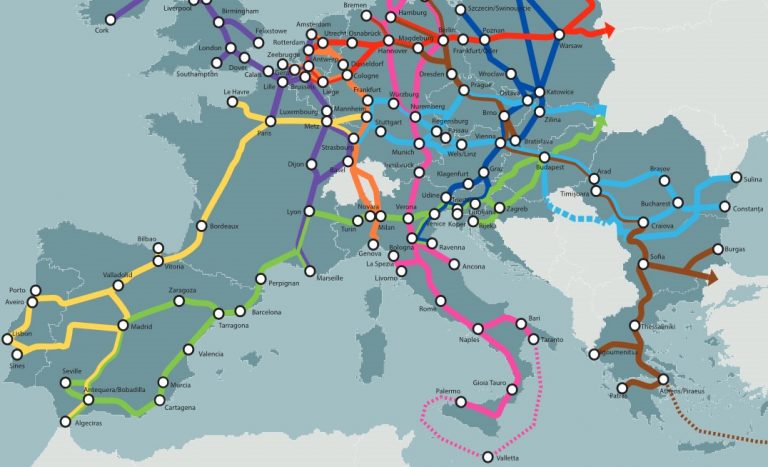 The 30′ intermodal container is also used on short-sea shipping lines that connect all the major ports in Europe. As short-sea shipping involves vessels of "feeder" size, major infrastructures don't have to be implemented in destination ports. This explains the growth of short-sea transport between European countries in recent years. The Key issue is comparing transit times between short-sea lines and normal truck transit times, especially in reefer transports. The EU emphasizes short-sea to connect the Iberian Peninsula, the UK, the Republic of Ireland, Scandinavia countries, Finland, and the Baltic countries with faster transit times usually connected through the ports of Antwerp, Rotterdam, Felixstowe or Hamburg.
The short-sea connection to Saint Petersburg, to the rest of the Russian Federation, and to many former Soviet countries through a very extensive rail system has been a success story only unsettled, to a certain degree, by the economic sanctions established between the EU and Russia.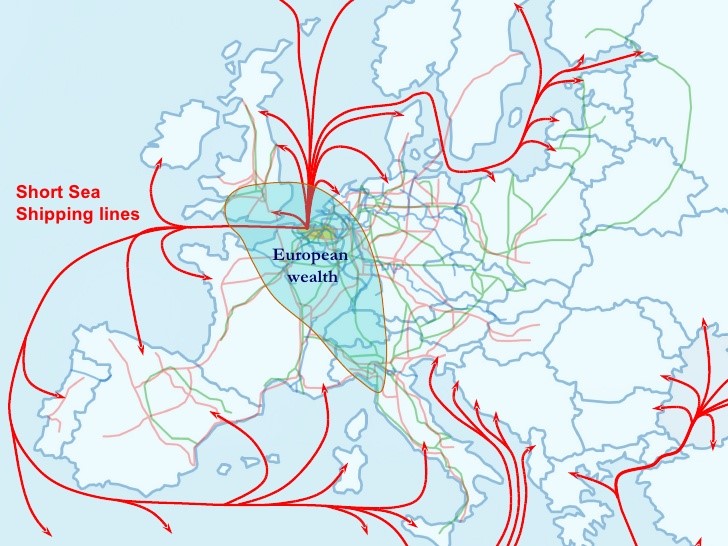 Expanding the Use of 30′ Intermodal Containers
Intra-European bulk solid transport is a huge market that is implemented in FIBCs, silo trucks and, to a lesser extent, in break bulk or bulk cargo ships.
A great amount of the bulk solids transported are hard-to-flow goods. These products are high volume merchandise loaded on FIBCs or silo truck because these products are difficult to handle and extremely difficult to unload.
The possibility of broadening the number and types of bulk solids is very important to the future of intermodal transport.
Therefore, loading difficult high-volume products such as soda ash, cement or aluminum oxide on 30′ intermodal containers opens a whole new market and could arguably take thousands of trucks off the roads.
BULK-FLOW's Fluidizing Liner for 30′ Intermodal Containers
BULK-FLOW identified the need to develop a liner that was completely different from other liners basically because it makes it possible to unload bulk solids that were impossible to unload with existing container liners due to their cohesive nature.
BULK-FLOW's Fluidizing Liner was designed to unload hard-to-flow cohesive goods that could only be unloaded with tilting silos trucks with pneumatic pressure inside. Special attention had to be applied to prevent ratholing in the silo as it tilts. This could be dangerous because a sudden drop of the cohesive goods could jeopardize the stability of the truck.
BULK-FLOW has developed a unique built-in fluidizing system, that enables these hard-to-flow commodities to de-compact and flow out from the container.
For the first time in the history of the industry, there is real, effective solution for shipping hard-to-flow bulk products intro shipping containers: BULK-FLOW's fluidizing bulk container liners.
Therefore, combining the flexible 30′ intermodal container with the fluidizing liner is a huge breakthrough in intermodal transport.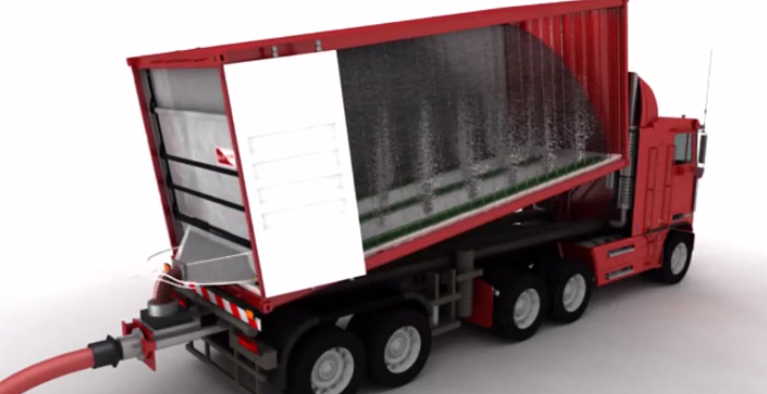 Fluidizing Liner as a Ground-Breaking Logistic and Supply Chain Milestone
Loading 30′ intermodal containers vertically, directly from the silo, and connecting the nearest rail terminal to reach the destination rail hub or the port that will transport the container to the port of choice translates into less trucks on the road, less contamination and future development of smarter logistics.
Arriving at the destination, the container will be picked up by local transport unload directly at the client's facility in their silo.
No need to transfer merchandise from ship holds to dumper trucks or load and unload big bags.
This transformation is cost-efficient and environmentally friendly.
Would you like to give BULK-FLOW's Fluidizing Liner a try on a 30′ intermodal container?